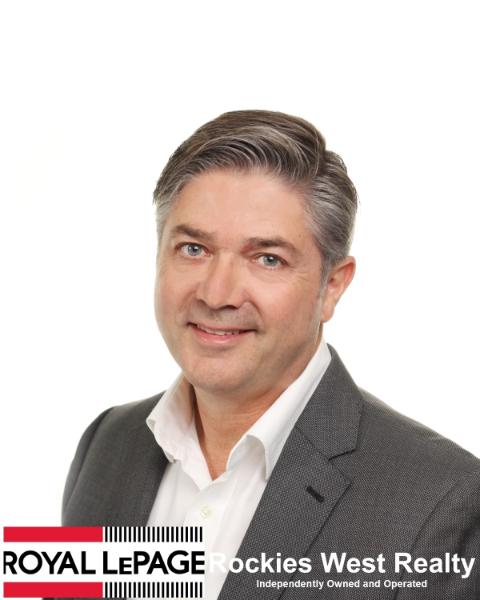 Royal LePage Rockies West
492 Hwy 93/95
Invermere
V0A 1K2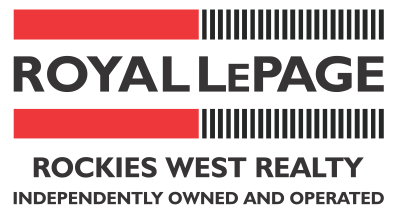 The Service You Deserve
Search for Real Estate in and around Columbia Valley
Residential
Any
Single Family
Half Duplex
Townhouse
Condo/Apartment
Full Duplex
Triplex
Fourplex
Mobile
Modular
Lots/Acreage
Farm
Recreational
Commercial
Any
Building Only
Building & Land
Business & Leasehold
Business & Property
Business Only
Land Only
Multi-Family
Industrial
Min Price
Any Price
$25,000
$50,000
$75,000
$100,000
$125,000
$150,000
$175,000
$200,000
$250,000
$300,000
$350,000
$400,000
$450,000
$500,000
$550,000
$600,000
$650,000
$700,000
$750,000
$800,000
$850,000
$900,000
$950,000
$1,000,000
$1,250,000
$1,500,000
$1,750,000
$2,000,000
$2,500,000
$3,000,000
$4,000,000
$5,000,000
$6,000,000
Max Price
Any Price
$25,000
$50,000
$75,000
$100,000
$125,000
$150,000
$175,000
$200,000
$250,000
$300,000
$350,000
$400,000
$450,000
$500,000
$550,000
$600,000
$650,000
$700,000
$750,000
$800,000
$850,000
$900,000
$950,000
$1,000,000
$1,250,000
$1,500,000
$1,750,000
$2,000,000
$2,500,000
$3,000,000
$4,000,000
$5,000,000
$6,000,000
!SearchBar.min!
Any
200 Sqft
300 Sqft
400 Sqft
500 Sqft
600 Sqft
700 Sqft
800 Sqft
900 Sqft
1,000 Sqft
1,100 Sqft
1,200 Sqft
1,300 Sqft
1,400 Sqft
1,500 Sqft
1,600 Sqft
1,700 Sqft
1,800 Sqft
1,900 Sqft
2,000 Sqft
2,500 Sqft
3,000 Sqft
3,500 Sqft
4,000 Sqft
4,500 Sqft
5,000 Sqft
6,000 Sqft
!SearchBar.max!
200 Sqft
300 Sqft
400 Sqft
500 Sqft
600 Sqft
700 Sqft
800 Sqft
900 Sqft
1,000 Sqft
1,100 Sqft
1,200 Sqft
1,300 Sqft
1,400 Sqft
1,500 Sqft
1,600 Sqft
1,700 Sqft
1,800 Sqft
1,900 Sqft
2,000 Sqft
2,500 Sqft
3,000 Sqft
3,500 Sqft
4,000 Sqft
4,500 Sqft
5,000 Sqft
6,000 Sqft
Thank you so much for helping us with this purchase! Your professionalism and efficiency in getting things done for us was very appreciated and we are really happy with the purchase
Many thanks, Kim & Chris
Radium, May 2020
-------------------------------------------------------------------------------------
A huge thank you to John Hagell at Royal LePage Rockies West Realty for helping me acquire my first house here in Golden. John was very helpful and knowledgeable considering I didn't know anything other then I needed a house, answered all my questions and was quick to reply never left me waiting. Thank you again John my daughter and I are excited to move in cheers.
Todd
Golden, March 2020
--------------------------------------------------------------------------------------
My wife and I recently relocated from Munich, Germany to Canada and purchased a home with the help of John Hagell. We first contacted John when we began searching for a home in Golden, BC online. He was very responsive to our initial emails and questions, always taking the time to answer them completely and provide us with additional details and guidance. John then arranged viewings of seven homes for us, providing honest and helpful feedback for each property we visited. Once we had found our dream home, he handled all the legal documents and negotiations with the seller. In short, John helped us every step of the way. He's a true professional and a heck of a nice guy. We're very thankful we found him.
-------------------------------------------------------------------------------------------
Earl and I can't thank John Hagell enough for the expertise, attentiveness and professionalism he brought to our Real Estate purchase process. His knowledge of the market, immediate follow up, honesty, sensitivity and professionalism, are truly top notch! We are so grateful and excited for this new step in our journey and our move into our "Retirement Nest" We relied on John heavily at times, and truly appreciate his dedication and tireless work! It was a pleasure working with John, we
wouldn't hesitate to work with him again or give him anything but the Highest Recommendation!!
--------------------------------------------------------------------------------------------
John was amazing to work with. He was quick to reply, efficient and friendly! He went above and beyond. I would definitely work with him again!

Kristine & Gilbert
Radium, May 2019
--------------------------------------------------------------------------------------------
From our first meeting with you, we felt very comfortable. It can be a very scary experience purchasing property, however your knowledge of the area and lot was very helpful to us in making our decision. We felt you always had our best interest at heart, and you found the answers to our many questions.
We would certainly recommend you to anyone who is looking for property in the area. They can rest easy knowing you are taking care of them to the fullest.
Thanks again for all you help .
Linda and Dan
Fairmont, January 2019
The Service You Deserve
UPDATE
During this unprecedented time as we are all dealing with the Covid 19 virus outbreak it is definitely not business as usual. The Real Estate Industry has been turned upside down as we develop best practices on how to continue to help people who need to buy or sell a property during this time while respecting safe and responsible person to person interactions. I'm here to help. I am available to do Video tours of homes, Facetime home tours etc. Please reach out if your have any questions on Real Estate here in the Columbia Valley. Thanks and be safe.
The Service You Deserve is not just my slogan, it's my personal commitment to you. Buying or selling real estate for most people is the largest financial transaction of their lives. Prior to becoming a Realtor by background was in sales, digital marketing and management, this gave me the opportunity to transfer to a number of cities and provinces. As a consumer I have lived through all the highs and lows that come with buying and selling a home and I always keep this top of mind when acting as your Realtor. My goal is to exceed your expectations and ensure you have a positive real estate experience.
Communication and follow up are essential to ensuring the whole process goes smoothly. I will build a plan based on your needs and wishes that keeps you fully informed at all times.
If you are a buyer I will pay close attention to the details of what is important to you in your home. I'll work closely with you to make sure you get the right home, in the right area for the right price, and also make sure we have a little fun along the way.
If you are selling your home I will work with you to price your home and build a marketing strategy to present it in the best way possible. Whether you are a full time or a part time resident of the Valley I will do my best to help with any details I can to make the sale go as smoothly as possible for you.
I work with clients from Golden, Radium, Invermere, Fairmont and all the communities in between so if you are looking for information or assistance on real estate in the Columbia Valley just reach out and I will be happy to help you.
!Home.view_full_search_screen!